RFID autonomous lock: lockers, workshop servant
To complete our multiservice RFID card solution, this autonomous electronic lock secures lockers, left-luggage, cabinets and workshop servants.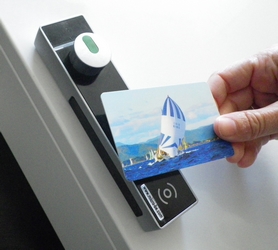 This electronic lock is used to secure the personal locker and the workshop servants.
It avoids the management of loss of keys and the replacement of locks.
No software required as wholly autonomous.
Compatible with all your Micro Be access control system already installed.
Several operating modes are possible:
Only one card associated to a lock.
Several cards associated to a lock.
Access for the person who closed the lock only.
Simply adapt standards
Cabinet doors, which are designed for customary, standard cam locks, can easily be equipped with innovative RFID Mifare card technology.
Easy to operate
RFID data carriers are simply held in front of the reading field for identification.
Individual design
Whether cabinet numbering or logo placement, your lock access can comply with your individual design requests.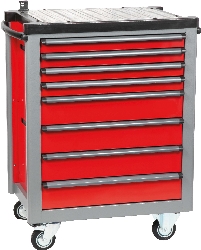 Autonomous_Electronic_Lock_GB.pdf
[31/05/2018 14:59] 440 Ko.

Fiche_Verrou_casier_2018.pdf
[31/05/2018 14:59] 519 Ko.

Verrou_fonctionnement.pdf
[31/05/2018 15:01] 628 Ko.