Contactless Mifare card, NXP quality
NXP Mifare card is a safe bet.
Copies and cons-ways are not permitted!
See below other forms as smartcard and some accessories.

The MIFARE Classic family covers contactless smart card ICs used in public transport, access management, loyalty cards and many more. Fully compliant with ISO/IEC 14443 Type A, it is available with 1 KB and 4 KB memory, and 7 byte or 4 byte identifiers.
MIFARE Statement – unauthorized MIFARE copies

NXP Semiconductors ("NXP") is one of the leading semiconductor companies world-wide and the market leader in Identification products. MIFARE based systems are used in more than 650 cities in the world. MIFARE is the leading open architecture technology platform for contactless ticket, card and reader solutions. With more than 50 million reader core components and 5 billion smart card ICs sold, MIFARE is a proven and reliable technology and represents the largest installed base worldwide.

Please note that NXP has invented and solely owns the MIFARE technology as well as the related Intellectual Property Rights ("IPR"). Only for original NXP MIFARE products and licensed products the use of MIFARE trademarks is authorized.

NXP has become aware that unauthorized product copies of MIFARE ICs are offered on the market. NXP does not tolerate infringements of its rights and is fully committed to take all necessary actions against any infringer. As a consequence, NXP will act against manufacturers, OEMs and traders who import, offer, sell or otherwise dispose of infringing products or components, as well as those who infringe MIFARE trademarks. This may include legal action. Moreover, if NXP deems it necessary it will openly communicate about (alleged) infringements to the public.

In case of your awareness of any unauthorized MIFARE product copy please give us a notice so NXP Semiconductors can take appropriate actions.

Why buy genuine MIFARE?

• Only NXP's products have undergone NXP's stringent quality procedures, including certification by authorized MIFARE Certification institutes, ensuring interoperability with all major infrastructures around the world.

• Only NXP and its licensees are offering unique 7-byte IDs for each chip. Products which cannot guarantee the uniqueness of an IC's serial number can potentially cause immense problems in a contactless system and lead to interruptions and/or disturbances in service operations.

• Performance issues of non-genuine MIFARE products, such as shorter read range and less stability and robustness, lead to high failure rates in the field.

• With strict compliance with the ISO / IEC 14443 standard, MIFARE ensures interoperability between contactless infrastructure and credentials.

• Only NXP's products provide consistent high levels of security, interoperability, stability and reliability across all form factor options demanded by the market for state-of-the-art contactless schemes (e.g.: key fobs, tags, stickers, wristbands, payment cards, NFC enabled smart phones, etc.) supported by the largest partner network of the industry:

• MIFARE enables service providers to expand their transportation networks and to integrate additional services such as closed-loop micro payment. All while reducing the total costs of operations. In addition, MIFARE4Mobile successfully guides the extension of the MIFARE technology platform into NFC enabled devices.

• Only genuine NXP MIFARE products are cooperatively produced at the world's most advanced wafer fabs to ensure continuous supply of ICs to maintain service sustainability in mission critical system installations as well as future proof product evolution.
Screen process printing and/or numbering on the RFID smartcard.
One or two sides, black and white or color.
A serial number can also be printed.
A ready for press is provided before printing.
Mifare technology exists in other forms such as tokens, wristbands, keyfobs...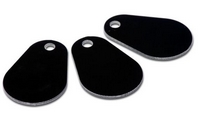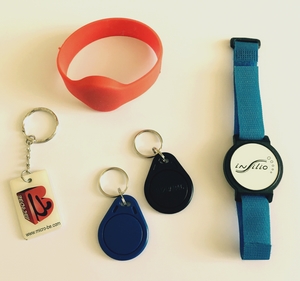 Screen print a logo on keyfob or RFID wristband
Several types of badge holder exist and this is a model using a specific key for opening.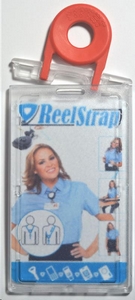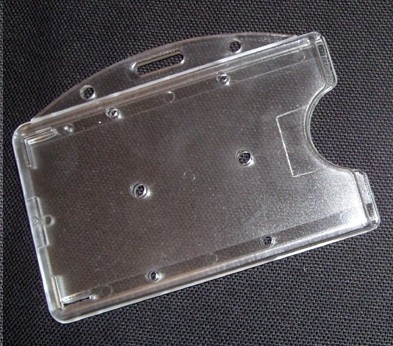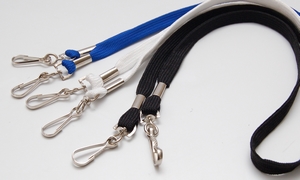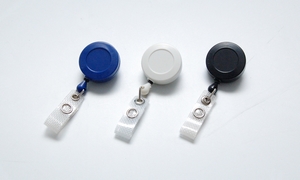 For further information, please contact us.