MICRO BE participates at the TITANS REGATTA 2017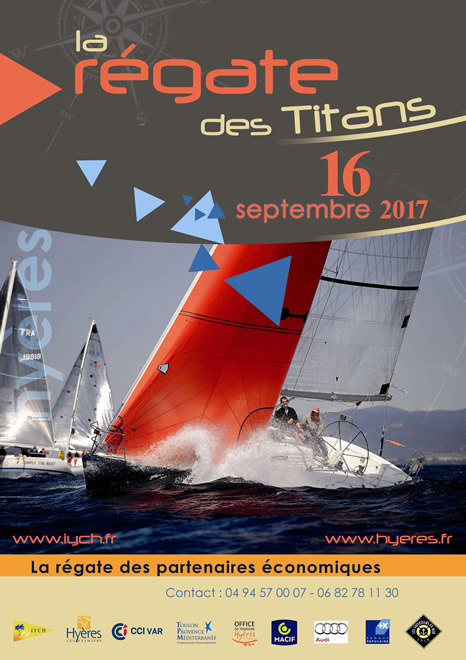 Micro Be is about to participate at the Titans Regatta, the economic partners the 16th september 2017, one more time.
Sébastien Destremau is the sponsor of this regatta!
The International Yacht Club of Hyères organises the TITANS REGATTA which will take place in the harbor of Hyères the saturday 16th of september 2017 at the Port St Pierre.
Contact :
International Yacht Club de Hyères (I.Y.C.H.) – Centre du nautisme Avenue du docteur Robin – 83 400 HYERES Port
Tél. 04 94 57 00 07 ou E-mail : contact@iych.fr - Web site : www.iych.fr
Sonia : 06 67 60 72 11
Jean-Paul 06 82 78 11 30