Micro Be fights against nosocomial infections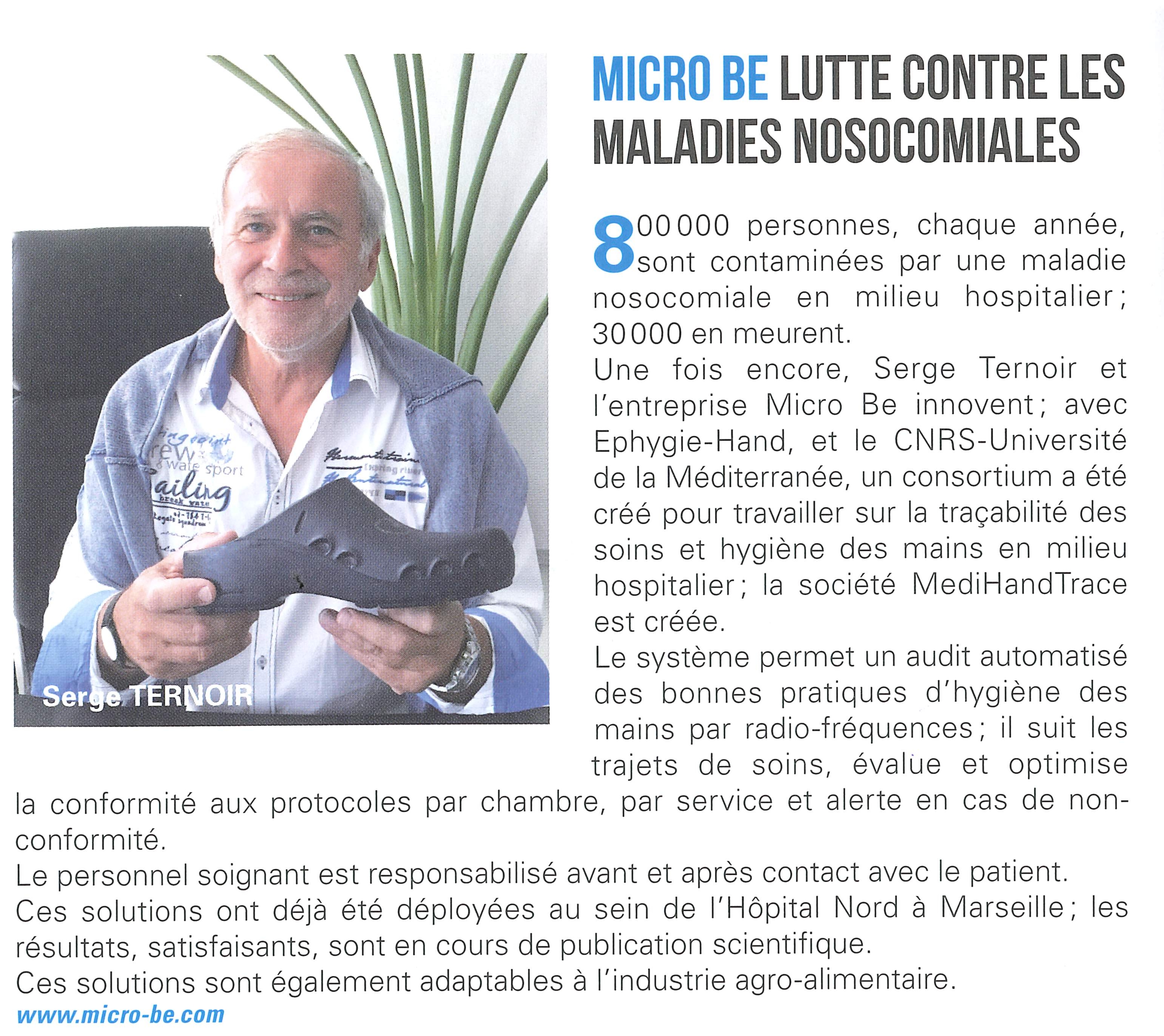 Micro Be fights against nosocomial infections
In France, each year, 800 000 patients are contamined with a nosocomial infection.
10000 of them die.
One more time, Serge Ternoir and its company Micro Be, with Ephygie-Hand and the Mediterranee CNRS-University together innovate. A consortium was created to develop the health traceability system for care and hygiene in hospitals. Company MediHandTrace was created subsequently.
The system traces the hand hygiene practices using radio-frequencies. It follows the health pathway, evaluates and optimizes the conformity to protocols per bedroom and per service, and alerts in case of non-conformity.
The health care workers are responsible for hand hygiene before and after contact with the patient.
These solutions have already been installed in the main hospital in Marseille. The satisfying results are being published in scientific publications.
These solutions are also adaptable to the food industry.